Sports Vision Training in Wilmington
Giving Athletes an Edge Over Their Competition
Ready to Get Your Vision Into Shape?
It takes way more than strength and speed to be at the top of your game.
The skills required by an athlete — those that make the difference between good and extraordinary — depend on vision skills which can be perfected.
Baseball, tennis and football are examples of sports games that require the skills and abilities to keep your eyes focused on the ball.
Football receivers and quarterbacks need a high level of tracking and depth perception to complete a pass, as well as high peripheral vision awareness.
Sports vision training can enhance the communication between your eyes, brain and body, to help you excel in your sport and turn your vision into an invaluable asset on the court or field.
---
Give Your Eyes the Care They Deserve
---
Sport Vision Training in Wilmington
Meet our Eye Doctors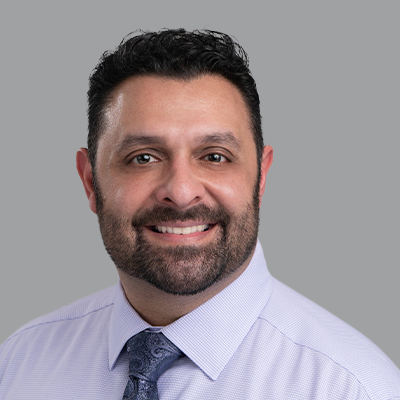 Monday

9:00 am - 6:00 pm

Tuesday

9:00 am - 6:00 pm

Wednesday

9:00 am - 3:00 pm

Thursday

9:00 am - 5:00 pm

Friday

9:00 am - 3:00 pm

Saturday

Closed

Sunday

Closed

Dec. 25

Closed
VSP

Medicare

United Healthcare

Aetna

Cigna

Spectera

Superior Vision

Davis Vision

EyeMed

Anthem Blue Cross Blue Shield
---
4 Ways Sports Vision Training Can Give You a Competitive Edge
Builds visual skills

Sports vision training strengthens essential visual skills, such as:

Hand-eye coordination
Peripheral vision
Reaction time
Visual memory
Depth-perception

Custom-designed program

Our eye care professionals will consult with you and create a program designed according to your strengths, weaknesses, and athletic goals. This therapy consists of weekly in-office appointments and assigned daily exercises.

Fits your training schedule

Weekly appointments and daily exercises can easily conform to your workout routine. With just 20 minutes a day, you may begin to see improvement in your performance.

Optometrist-approved

Sports vision therapy is a scientifically-proven method of enhancing athletic performance. The program is developed by optometrists with extensive training in monitoring eye health and building visual skills.
Sports vision training: the ultimate game changer
- Dec. 04, 2023
Great service! Very happy with local businesses that provide quality experience.
- Dec. 02, 2023
Friendly staff excellent Dr's appointments on time! No excess waiting
- Oct. 12, 2023
The staff are very friendly. Drs. Afshar and Marron-Curdo are both incredibly easy to work with. Hig
... Show More
hly recommend.
- Sep. 28, 2023
Dr. Afshar is a really good O.D., and he and the staff create a professional and friendly atmosphere
... Show More
at this practice. Best eye care practice I have been to in over 50 years of wearing glasses and contact lenses.
- Sep. 28, 2023
Great professionals!
- Sep. 13, 2023
I had a good experience with all the staff I met at my recent visit as they were friendly and fully
... Show More
answered all questions I had.
- Aug. 11, 2023
Best care around
- Jul. 13, 2023
Very friendly, professional and knowledgeable!
- Jul. 07, 2023
Professional, friendly, knowledgeable, and easy to work with. Dr Afshar and staff are an absolute p
... Show More
leasure!
- Jun. 12, 2023
Very friendly and caring staff. I highly recommend !!
- Jun. 08, 2023
Love Dr Marron-Curdo. Very knowledgeable clinician. Started years ago with her when my young son nee
... Show More
ded glasses and he was very comfortable with her! Now I go and enjoy a pleasant office experience!
- Feb. 16, 2022
Kind people.
- Jan. 13, 2022
I had an incredible experience with Dr. Afshar, and I am so glad I found this office. I am extremely
... Show More
nearsighted and have astigmatism, and my previous Optometrist (of about 25 years) has only been able to correct my vision to 20/40 for as long as I can remember, but my vision with contacts was still never crisp or totally clear. He recommended I try to find a doctor who specializes in hard contact lenses, so I decided to get a second opinion. I saw Dr. Afshar today and am so impressed by his knowledge and experience. He is EXTREMELY kind and understanding and so patient when answering questions. I never felt rushed at all. The technology he uses seems to be light-years ahead of what I'm used to, and I actually cried happy tears when he told me I was reading letters from the 20/25 line. I feel as though he genuinely wants to help me achieve the best possible vision, and I haven't felt that way in a long time. I am so appreciative and so excited to finally be able to see the world around me in better detail. Thank you so much, Dr. Afshar!
- Apr. 08, 2021
I went in for an appointment and it was so smooth! I got my contacts delivered to my door before I e
... Show More
ven ran out of the sample pairs Dr. Afshar gave me. The optician was also incredibly easy to work with and I was really happy they had almost every eyeglass frame trend for Spring/Summer that I've seen online.
- Sep. 02, 2020
I need an eye exam with a short notice and the secretary at Heller Eyecare manages to provide me a s
... Show More
lot even though their regular schedule is full. What impresses me even more is the service they provide. The secretary, technician and eye doctor are all fantastic! Great job!
- May. 20, 2020
Dr afshar personal yet professional.. great experience every time I go
- Jan. 13, 2020
The best optometrist we've been to! They go out of their way to accommodate and helped find the be
... Show More
st glasses for my daughter. Her glasses were under warranty when they broke, but we had moved out of state and Heller still made sure we got her new frames and swapped out her lenses and sent them to us! I'm sad to have moved because we were always very pleased with their friendly service and the way they always put their patients first.
- Dec. 31, 2019
This is a wonderful practice. I stumbled upon it while looking for a contact lens exam close to my
... Show More
house. Dr. Suraj Afshar is kind, professional, knowledgeable about all things eye, and genuinely wants to help you. I was blown away by this last quality. He truly went above and beyond to find a brand of contacts I was comfortable wearing. When I got home, my husband decided to also make an appointment and he had a very similar experience. Cannot recommend this place enough and so happy we've found a great spot down the street for all of our eye care needs. Look no further!
- Oct. 18, 2019
This morning I had an excellent experience with Dr. Suraj Afshar. He is highly informed and made my
... Show More
trip to the doctor as painless as possible! No pressure to buy anything, highly consultative. I'd recommend Heller Eyecare to all of my friends and family in need of primary care.
- Jun. 18, 2019
State of the art care. No drops in the eyes...no driving home with sun glasses and blurry vision. Mo
... Show More
re than that you get a complete understanding of the "health" of your eyes. Highly recommended.
Sport Vision FAQs
I have 20/20 vision. Why should I do sports vision training?
Thinking that 20/20 vision is the equivalent of perfect vision is a common misconception. Visual acuity and visual skills are two separate things. Visual acuity tests measure how well you can read letters from a chart, but it can't predict how well you'll see the ball or how quickly you'll react to visual stimuli. It's common for people with 20/20 vision to lack the visual skills needed to truly excel in their sport.
What does sports vision training involve?
The sports vision specialist will consult with you, administer eye tests, and provide you with a custom-designed treatment program best suited for your needs and aspirations. During the weekly in-office sessions, the specialist will assign home exercises, measure your progress, and adjust the program as needed.
What tests do I need for sports vision?
During the initial consultation, a sports vision specialist will give you an eye exam to determine your eye health and visual skills. The eye exam may test the following:
Visual acuity
Contrast sensitivity
Eye tracking
Focus
Depth perception
---